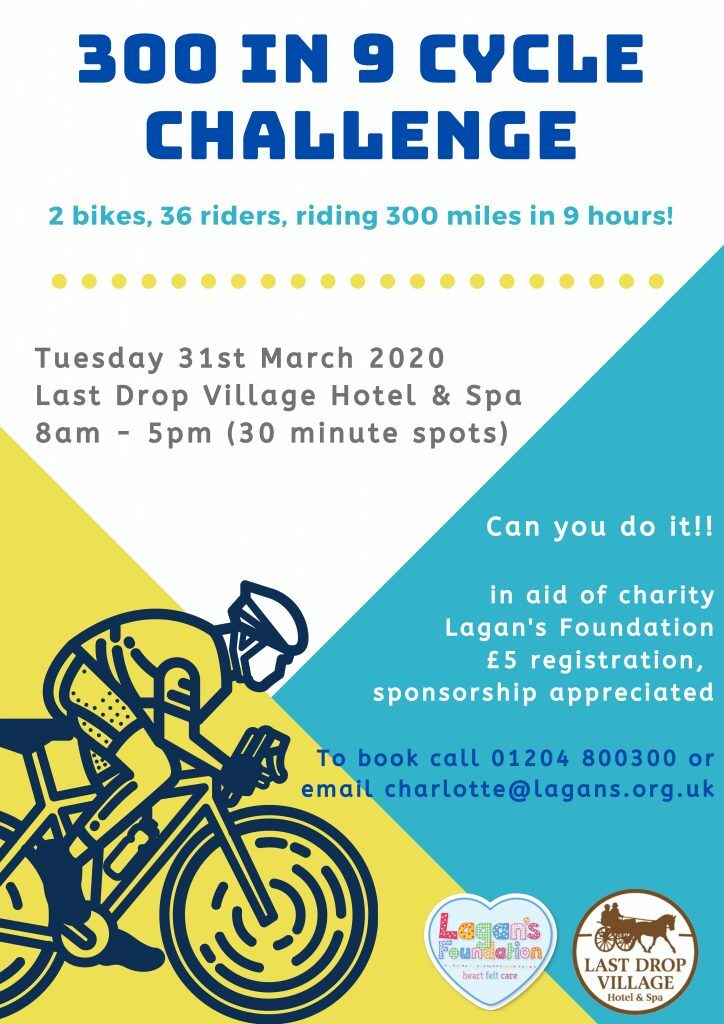 300 in 9 Challenge – Cancelled due to C-19
Have you got what it takes to help reach the distance? Lets smash 300 miles in 9 hours!
So much fun was had last year we are doing it again, this year the lovely Last Drop Village Hotel and Spa and supporting the event.
On the day 2 Static Gym Bikes will be set up. The day will be split into half hour blocks of cycling, you can complete more than one black if you wish. The aim is to cycle as much as you can in your time spot, the distance will be monitored and added to the combined total of the bikes mileage at the end of the day.
Registration fee is £5, sponsorship if able would be appreciated. Starting at 8am.
Book your half an hour spot now by contacting Lagan's Foundation on 01204 800300 or email charlotte@lagans.org.uk