Volunteer Carer
Greater Manchester, Lancashire and Liverpool
Make a difference to a family's life near you!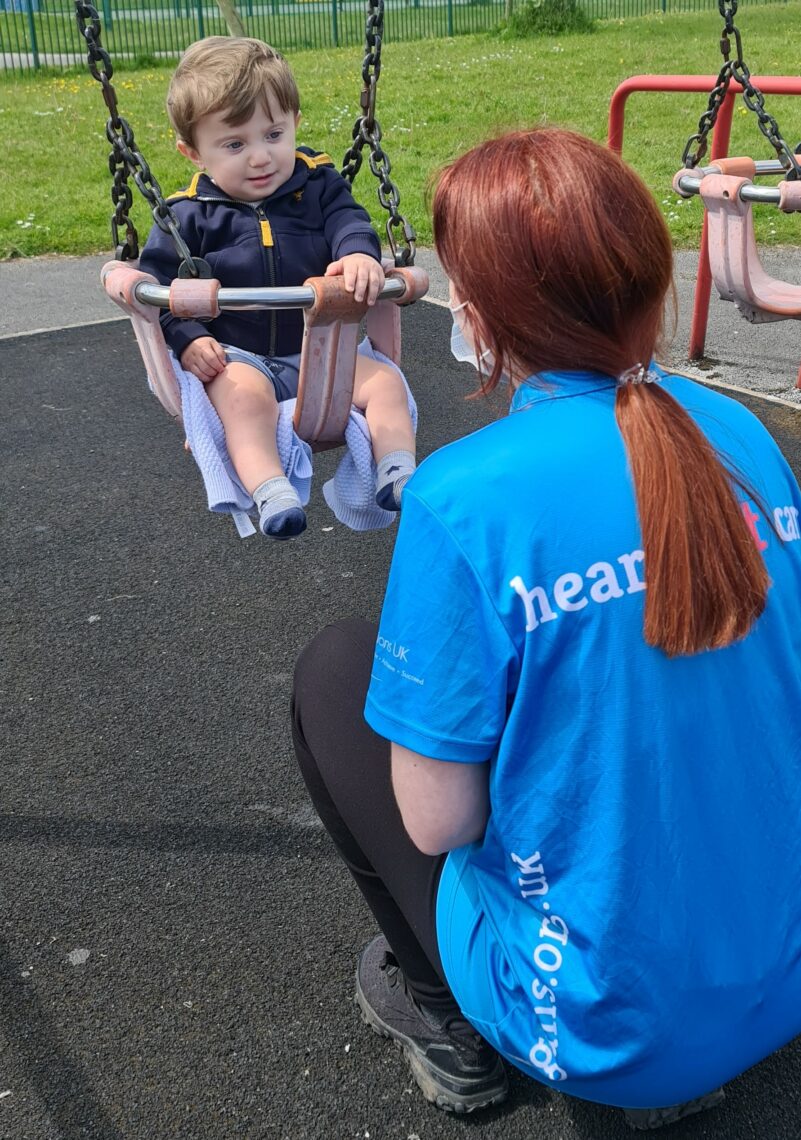 Summary
Are you looking for a Volunteer role which makes a life long change to others?

Want to bring a smile to families lives?

Got 2 hours or more spare each week?
Position Type
Volunteer
Location
Manchester City
Salary
Voluntary
Job Description
Lagan's Foundation are looking for volunteers to help care for children and give parents a break. The children we support do have poorly hearts and have difficulties feeding which all add to the exhaustion parents experience!
What will you be asked to do?
Attend induction training

Attend family homes across the region to offer a minimum of 2 hours of support each visit.

Carers will be there to play, support and care for children aged 0-5 who have a a feeding issue or a cardiac condition. This will include changing nappies or carrying out toileting / personal care routines, possible medication administration and tube feed – don't worry

full training is given.

Expense claims paid for travel.
If you are interested in helping to reduce the loneliness and isolation for a parent, by offering them support each day or week, please get in touch.
You
must
be able to confirm the following;
have business use on your policy by your start date.

Keep your vehicle taxed and Mot'd

If you cannot drive, be able to travel up to 12 miles from your own home to reach a family in need, reliably each week.

able to complete or provide a Enhanced DBS and confirm it is on the update system before commencing volunteering with us.
Please go to our
 social media for more details.
Ongoing high quality training

Being part of a unique charity care team

Fundraising opportunities
Working in 12 miles of your own home address