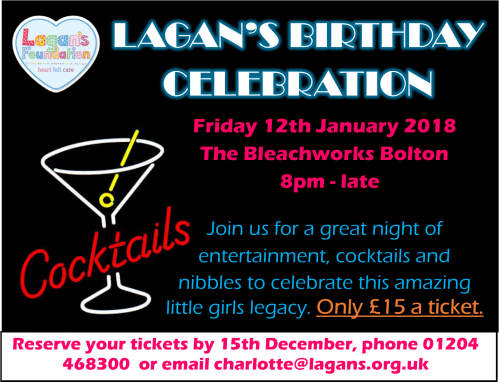 Lagan's Birthday Celebration 2018
Don't miss out on our Lagan's Birthday Celebration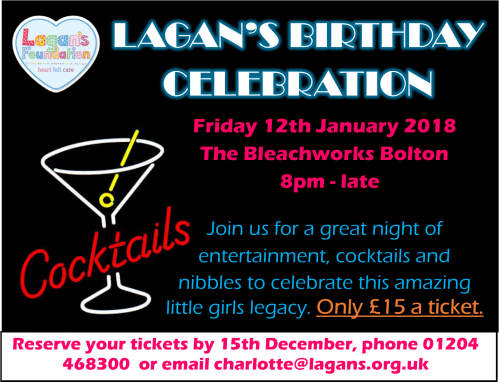 Friday 12th January 2018, starting at 8pm
Don't miss out – only £15 per ticket, includes arrival cocktail, nibbles and amazing DJ
As we have had such a challenging but successful 12 months we feel a celebration is in order and what better way to celebrate then to get together for Lagan's 7th Birthday. As we will not be holding a ball this year this will be a chance for everyone to come together and join us in a fun night with entertainment, cocktails and nibbles. A chance to show your support and meet other people involved with the charity while remembering the reason the charity exists and the beautiful baby girl that lives on through the support offered to other families.
Limited places available so please fill out the form below with your details and the number of tickets you would like and we will reserve your places and contact you with payment information. There are a small number of booths available at the venue for groups of 8 of more, let us know in the additional comments if this is of interest so you don't miss out. Its guaranteed to be a great night out for friends and family.
Tickets need to be booked by Friday 15th December.