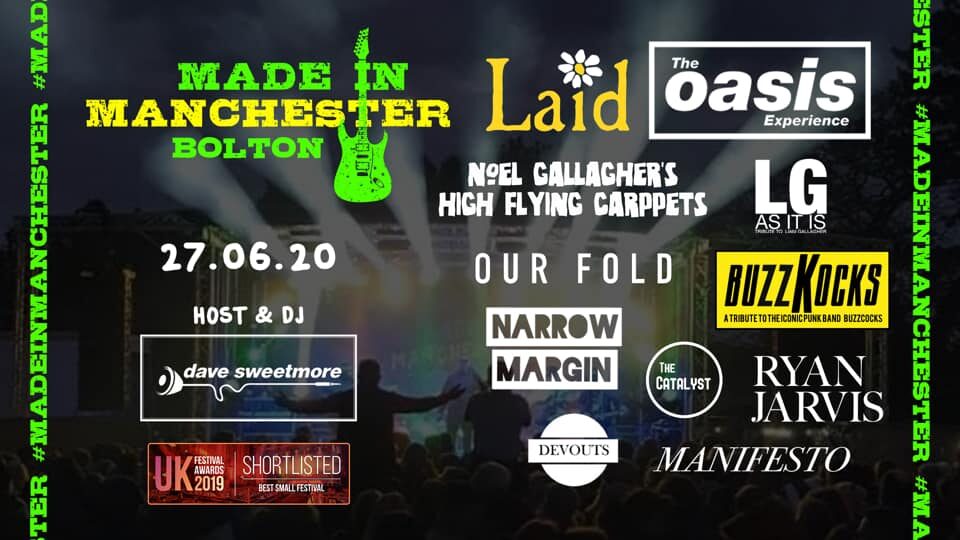 Made In Manchester // Bolton – 27th June 2020 – Cancelled due to C-19
CANCELLED DUE TO C-19 - Please see event page for next years event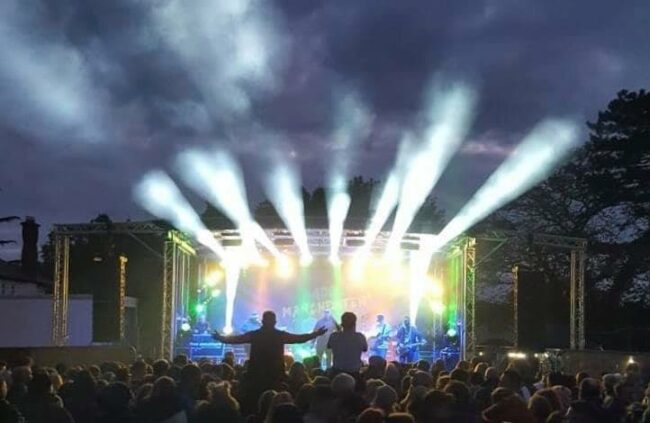 MADE IN MANCHESTER outdoor music festival returns 'Bigger & Better' to Bolton Arena in 2020 and are once again supporting Lagan's Foundation!
THE BEST MANCHESTER TRIBUTES WITH THE BEST LOCAL BANDS & DJs!
⭐️RATED 5 STAR BY OUR FESTIVAL GOERS
⭐️SHORTLISTED FOR 'BEST SMALL FESTIVAL' AT THE UK FESTIVAL AWARDS 2019
FEATURING:
⭐️ THE OASIS EXPERIENCE
⭐️ LG. AS IT IS. // Tribute to Liam Gallagher
⭐️ NOEL GALLAGHER'S HIGH FLYING CARPETS
⭐️ LAID // UKs #1 JAMES TRIBUTE
⭐️ OUR FOLD
⭐️ BUZZKOCKS
⭐️ NARROW MARGIN
⭐️ RYAN JARVIS
⭐️ THE CATALYST
⭐️ MANIFESTO
⭐️ DEVOUTS
Hosted by 🎧 DJ DAVE SWEETMORE who will be playing even more Manchester Classics, Indie Anthems & Dance Floor Fillers!
🍻 OUTDOOR FESTIVAL BARS
🍸 GIN BAR WITH OVER 90 GINS
🍔 FOODIE VILLAGE
✨ FESTIVAL HAIR & GLITTER
🎡 RIDES, ACTIVITIES & ENTERTAINMENT FOR ALL
🥟 SPONSORED BY CARRS PASTIES 🥟