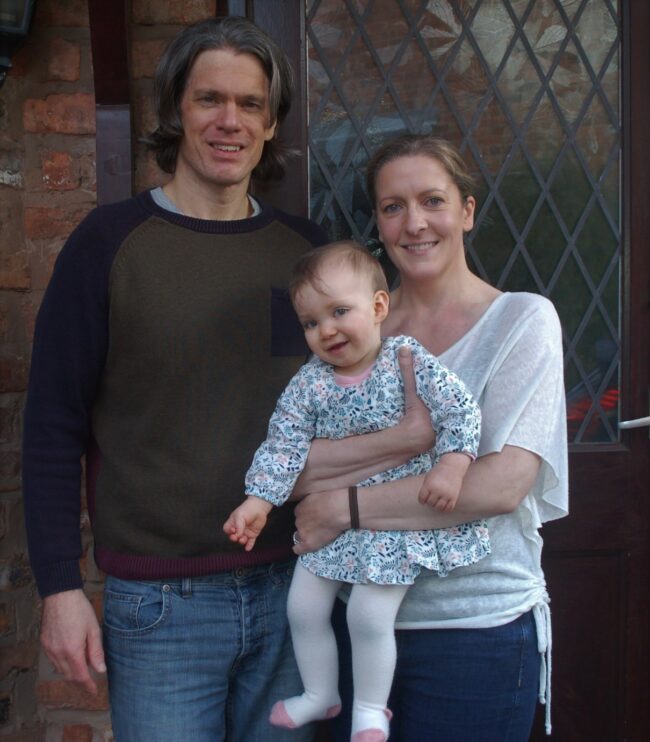 Erin's tale of hope should give everyone food for thought
With Lockdown isolation and the fear of catching COVID19, many people may think they have had a difficult 2020.
But their troubles are nothing compared to those little Erin Wenlock has endured – which included medics finding something wrong every time they examined her.
Now an adorable 20-month-old toddler, at 1 week of age Erin ended up at Alder Hey Children's Hospital, with her Macclesfield mum, Lindsay North, finding herself in the kind of situation she had only previously seen on Children in Need.
But thanks to Lagan's Foundation and specialist carer Annastacia, Erin is now sitting up and getting her food down, and her parents are "cautiously optimistic about the future".
Despite unusual scan findings during pregnancy, Erin sailed through the usual paediatric check when she was born and, apart from an abdominal cyst, mum Lindsay and dad Mark thought there was nothing wrong. A red cap put on her head by maternity staff signalled problems, however, and medics uncovered a myriad of health issues that had them terrified for Erin's life. "We thought we had dodged a few bullets after the scans, but time after time doctors would look at her and come back with something new" revealed Lindsay. "She had problems with her vertebrae, holes in her heart and her blood was too thick. The doctors struggled to get lines into her and ended up placing a cannula in the side of her head. It was heart-breaking".
Of greatest concern was Erin's feeding. "I wanted to breastfeed her" continued Lindsay, "and she settled nicely and appeared to be feeding well. But she kept on losing weight". Eventually Erin was fitted with a feeding tube – which her parents were anxious about managing at home. One of the nursing team at Macclesfield District General Hospital then recommended Lagan's Foundation.
"On our first morning at home I spent five straight hours battling to feed Erin – then Annastacia arrived, saw the chaos and organised a feeding system that worked like a charm" said Lindsay. "I had felt that I had the most responsibility but the least qualification to look after my child. Annastacia was a real anchor and has become a trusted friend".
Carren (Charity Founder): "Parents feel a lot of anxiety and in this age where relatives are not just around the corner, isolation and depression become apparent. I think we have broken that cycle for Lindsay and Mark and given them the confidence to realise they can care for Erin – and what a great job they are doing in bringing her up".
Parents are referred to us by local authorities mostly, but as a charity it is also able to take on families for whom state provision is not available. "Not all poorly children fit into boxes and some have conditions you cannot even see. That does not mean they don't need the support we can give them".
Erin's ongoing issues mean that Lindsay, a medical editor by profession, hasn't yet been able to return to work and she remains concerned that all of these symptoms might be indicative of a genetic condition. But at least in Lagan's she, and Erin, have a friend!