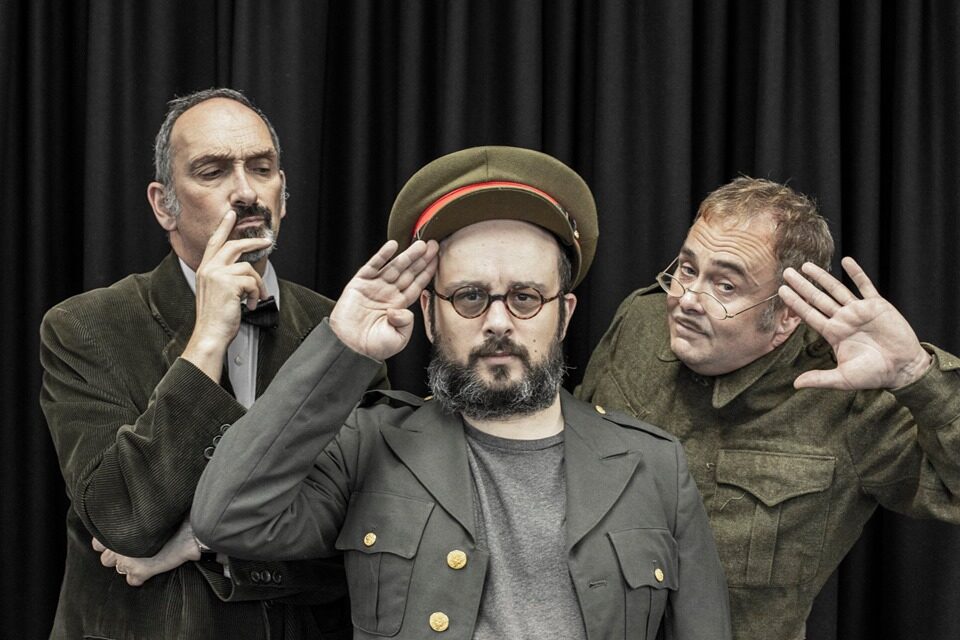 Halloween sitcom scream means fright night delight for charity
A show which tickled (funny) bones at the Edinburgh Fringe festival is set to swell the coffers of a Bolton heart charity.
Sitcom Stories told the tale of legendary comic programmes such as Fawlty Towers and The Likely Lads.
And now it's Halloween sequel – featuring Dad's Army and Porridge – will stir-up audiences and get them to support Lagan's Foundation who provide at-home carers for some of Britain's most poorly children.
Bury based actor Pete Gibson is one of the troupe who decided to raise Sitcom Stories from the dead for the Halloween specials (Peer Hat, Manchester Northern Quarter, Sunday 27th October and Friday 1 November). "I have seen for myself the valuable work Lagan's do" said Pete, current star of the Ford's of Winsford's TV advert and forthcoming sitcom, Luvvies. "They befriend sickly children and give parents that much needed respite to go shopping, enjoy a night out, find some peace – in fact, all the things we take for granted."
Aside from the Manchester performances, the collection of short plays will make its way to theatres and community groups and will be filmed in front of a live studio audience in Liverpool on October 30th. The original Sitcom Stories was staged in aid of Salford based charity Singing with Dementia – raising cash to the tune of £700. Other offerings are The Generation Game and Steptoe and Son and the writers who donated their work to the production include renowned children's author Mark Powers and Doctor Who pens-man Paul Magyrs.
Carren Bell, Founder and Chief Executive of Lagan's Foundation said: "We have had many varied fundraisers in the past including bungee jumps and Madchester concerts, but this is the first time a collection of Halloween sitcoms has been done in our honour! All money raised will be used to provide carers for families experiencing the stress of caring for a child with heart defects and severe feeding issues."
Show producer Matt Charlton from Room 5064 Productions concluded: "Looking after a very sickly child without the support of the state or an extended family must be truly frightening. Our terror tales are a bit of fun but they are being performed by a group of people dedicated to doing their bit to help this vital charity. All YOU need do is buy a ticket, glow in the nostalgia and have a ghoulishly good laugh!"
Sitcom Stories Two is staged at:
The Peer Hat, Faraday Street, Northern Quarter, Manchester on:
Sunday 27 October 7 30pm
Friday 1 November 7 30pm
To find out other venues and buy your ticket click HERE