Mums left out of mind in mental health drive
Plans to invest millions into young people's mental healthcare could come at a cost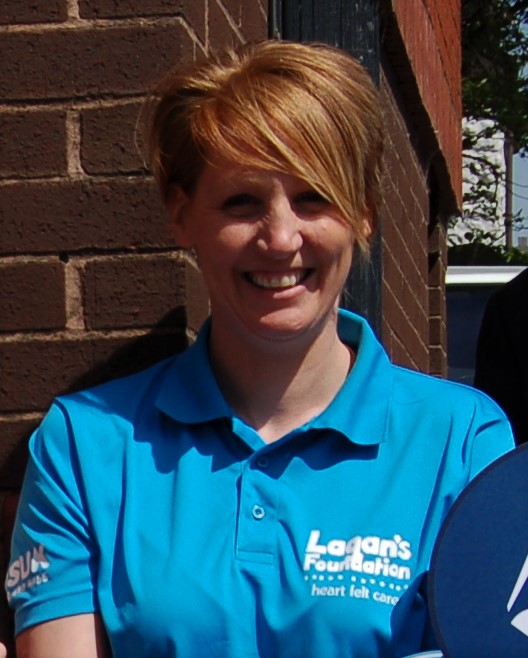 Plans to invest millions into young people's mental healthcare could come at a cost – with a blind eye turned to struggling parents.
That's the view of charity Lagan's Foundation who claim that too great a focus on the "trendy" issue of youth mental health has meant that the people who care for poorly children in particular, are having their needs ignored.
And this could result in Britain's mums and dads slipping into mental health crisis.
"There have been a plethora of initiatives of late to support young people with issues such as depression and eating disorders, including a further £3.3 million from Government invested in 23 local community projects across England" said Carren Bell (pictured) Chief Executive of Bolton based Lagan's Foundation. "I am not decrying this. But each day we are meeting parents who are leaving hospital with a very sick child and basically being told to get on with it. No wonder so many slide into depression and even suicidal thoughts."
With no family network around them and cuts to social services, charities such as Lagan's are trying to pick up the slack and while the respite support they offer to parents is pivotal, small resource means they are not able to help carers desperate for a few minutes to shop, clean, go out of the house or even eat.
"Health and social care support is available for some families but the criteria to receive this is too narrow and sometimes even draconian. Disability Living Allowance help is assessed on how far a person can walk and eventually make a meal. But some heart conditions for example are invisible and prevent children from attending school when they feel debilitated. This puts massive pressure on parents."
Carren knows first-hand the strains of caring for a child with a serious illness – having lost her daughter Lagan to a congenital heart condition nine years ago. The tragedy prompted her to found the charity (which also cares for children with severe feeding issues) which provides fully-trained volunteers to look after children whilst their primary carers take a short rest. This army of carers also provides information, resources and best of all friendship for the children and families they work with.
"Mental health has rightly been highlighted as a national priority and potentially a destroyer of lives" concluded Carren. "But decent services need to be provided for all – not just one group. I would even argue that within the carers dynamic, mums and dads come a second best to those looking after someone with dementia for example. Surely we want parents to be strong, so that they can guide their children into successful lives, rather than let them sink into despair pulling their offspring down with them? Let us see the carers cared for too and organisations like ours' properly funded, so that we might help all children to forge a brighter future."
You can view the published Bolton News Article HERE