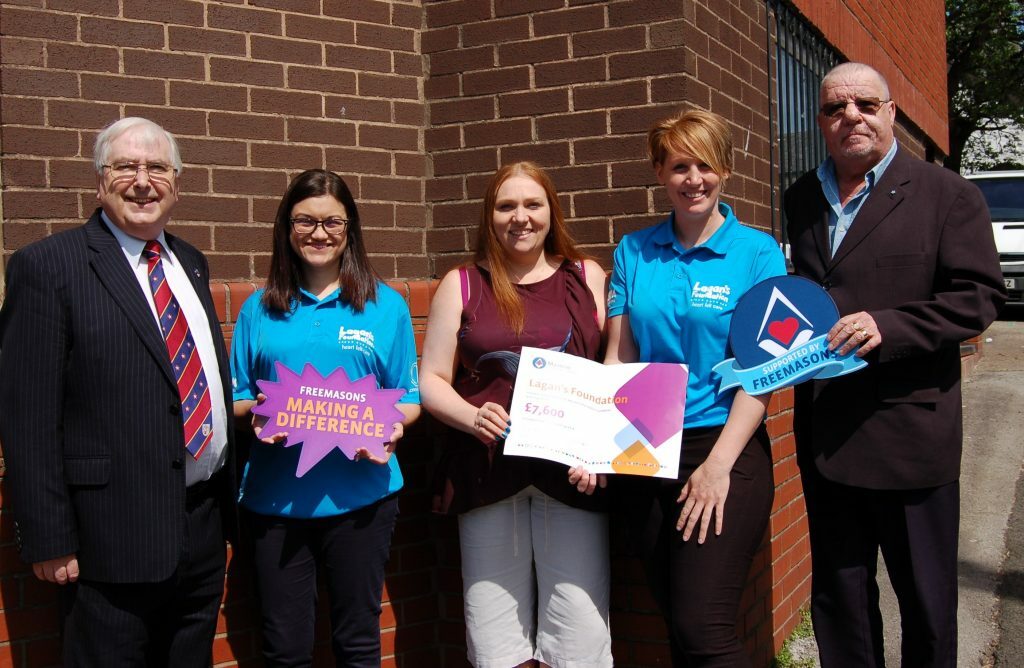 Stone me – Masons make mighty contribution to charity
Bolton based Lagan's Foundation provides trained carers
Kind hearted members of the Bolton and Farnworth District Freemasons Lodge have donated money to ensure families caring for particularly poorly children get a much-needed break.
Bolton based Lagan's Foundation provides trained carers to offer parents of children with severe heart and feeding issues some vital support and respite.
And that fight has been made much easier by a magnificent £7,600 gift from the Masons – money that will now be used to recruit and train their army of carers.
Founded by Bolton woman Carren Bell following the passing of her baby daughter Lagan from a heart defect in 2011, the charity now has a national remit and:
Provides at home respite support for families with children under five diagnosed with congenital heart conditions and/or feeding difficulties
Gives those parents and guardians the necessary support and information
Offers bereavement help for that group should they need it and,
Increases awareness and encouragement of the use of breast milk donation and usage.
Nationally the Freemasons are the second biggest charitable giver after the National Lottery. Based at the Masonic Hall on Silverwell Street, the Bolton and Farnworth hub is part of the Provincial Grand Lodge of East Lancashire which has raised tens of thousands of pounds for local charitable causes including mountain rescue, bikes for the emergency services, the Manchester Royal Eye Hospital plus umpteen hospices and nursing homes.
Carren Bell, Chief Executive of Lagan's Foundation said: "We are a growing charity meeting an increasing need. Local authorities, health services and most importantly families and their children, are reliant upon our expertise and the dedication of our carers. For us to expand and help those struggling to cope with severe illnesses to their children and the emotional trauma around that, we rely on the support of individuals, businesses and philanthropic organisations such as the Freemasons.  This donation will improve the lives of people at their most difficult time and we and they are immensely grateful for it."
Steve Clark, Charity Steward for the Provincial Grand Lodge of East Lancashire Freemasons added: "It is important to remember that every penny raised for good causes has come out of the pockets of our members. Becoming involved with charities such as Lagan's Foundation allows us to raise awareness of the cause and set a good moral example to others to support charities."